Options Insider Pro is the world's first (and only) "Secret Club" for options traders. "Secret Club" members get access to exclusive programming, exclusive live streams, your own podcast feed & mobile app, an exclusive community, rare prize giveaways every month and so much more. Join the "Secret Club" today…
What Is Options Insider Pro?
It's the world's best (and only) "Secret Club" for options traders. "Secret Club" members receive:
Exclusive access to our popular Pro Q&A Sessions - Ask your questions directly to the leading minds in the derivatives trading world. Recent guests include Scott Nations, Tony Saliba and Jack Schwager.
Exclusive Show: Options Oddities - Secret Club members get the scoop on the latest unusual options activity lighting up the market. From the hottest MEME stocks to smart money trades in unknown gems, you'll find it all on Options Oddities.
Exclusive Access to ALL Live Streams & Broadcasts: Secret Club members won't miss a thing! You'll be able to access ALL live streams and broadcasts including: Options Boot Camp, The Option Block, Volatility Views, TWIFO, The Crypto Rundown and more...
Get Past The Velvet Rope: All "Secret Club" members jump to the top of the list for all questions and engagement during network programming. No more waiting for your question to be answered on your favorite program!
Exclusive Podcast Feed and Mobile App: "Secret Club" members receive their own podcast feed that they can add to their favorite podcast platform. In addition, they also receive access to the exclusive podcast app for "Secret Club" members.
Win Exclusive Prizes:? Our studio is full of fun, weird and one-of-a-kind items from the world of options & derivatives. Every month, we'll raid our vault to put together a unique crate filled with fun items you won't find anywhere else. Then we give it away to a lucky member of the Secret Club.
Join A Great Community: Talk trading with a great community of fellow "Secret Club" members.
and more...
How Much Does It Cost To Join the "Secret Club?"
All of the above benefits are available for only $49 / month.?
GET TWO MONTHS FREE: Get a full year for only $499 when you choose the annual plan.
Listen to examples of our exclusive Pro content!
Options Oddities Returns!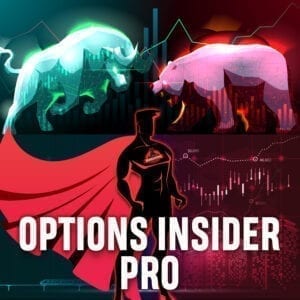 The Return of Options Oddities ? Premiere Episode
Ask and you shall receive! You?ve asked us for years to bring Options Oddities back from hiatus. Now our Pro members get exclusive access to this program.? Listen Now
The Inaugural Options Insider Pro Q and A Session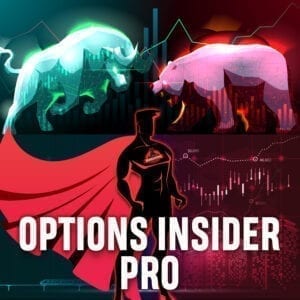 The Inaugural Options Insider Pro Q and A Session
It?s finally here! The first ever Options Insider Pro Q and A Session. This is where our Pro members have the chance to pick the brains of leading options and derivatives experts. Listen Now